Letter No. 2 - Shimmering Leaves in Iowa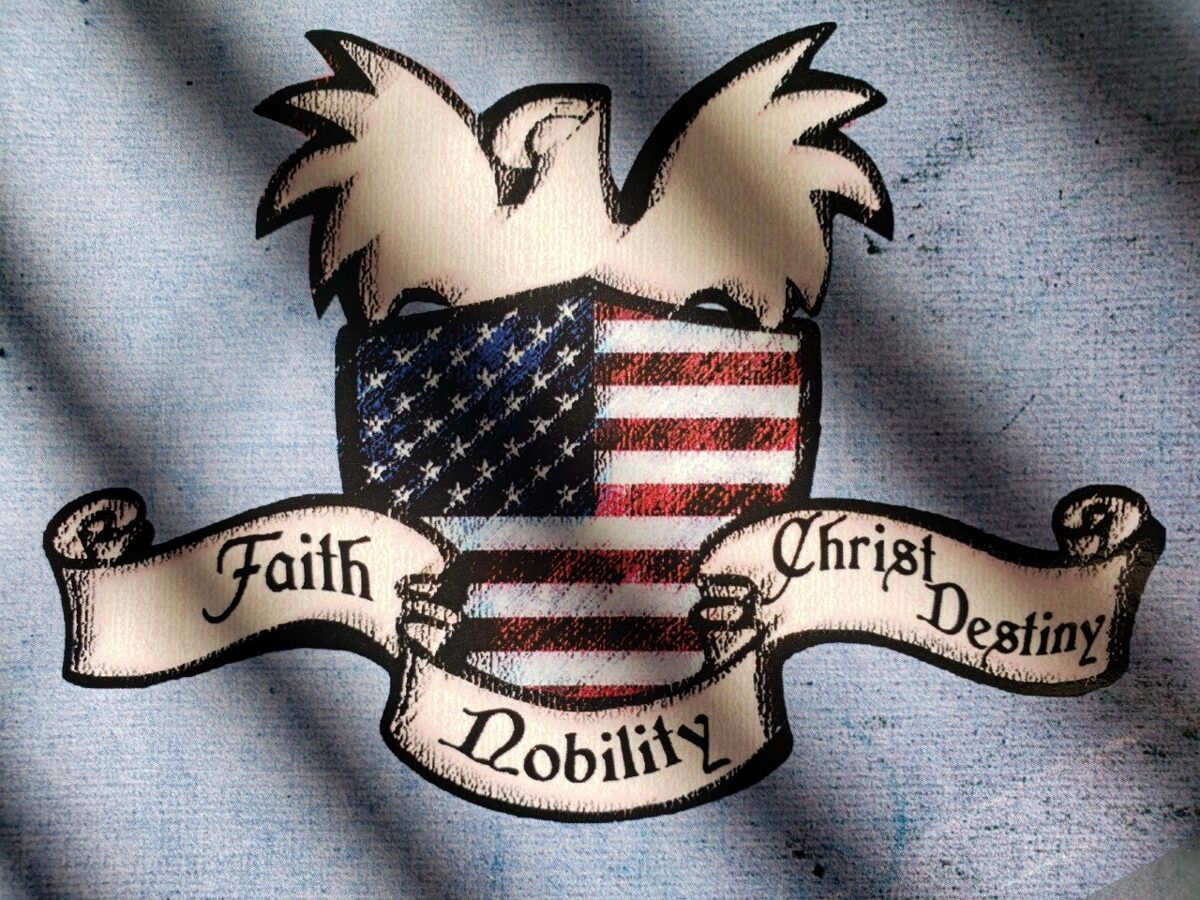 Letter No. 2
Shimmering Leaves in Iowa
It's January 16th, 2024 by the fireplace in the cabin.

Dear Fellow Americans:

Great leaders don't seek power.
They don't accumulate it either, rather they spread it out, and place themselves no higher than the middle of any Noble effort. Occasionally they charge to the front of the pack, but generally they command and respect, equally, those to both their left and to their right. In short, they inspire.

True leadership requires a tremendous amount of emotional discipline, self-sacrifice and selflessness. These people often withdraw from the tension of public life, working powerfully behind the scenes, empowering others and making anonymous and unhailed contributions.

This makes them "un-leaders" in the eyes of many.
Meaning, it's not the norm.
America's rebirth - A Revival Mountain - will overflow with this special kind of leadership.
That being said, no American President can afford to withdraw from the heat of political battle - obviously. My background as a teacher has taught me to stand openly, in clear view, as an example to others. I absolutely never compromise my beliefs, and I never back down when challenged.
"Un-leader" for me simply means an authentic leader who puts what is Noble first, political needs second, and themselves and their personal comfort last.
This is what I will do as your President.
The New Hampshire Test
The following portion of this letter - No. 2. - in italics, is a backtrack, containing words I actually penned 3 days after the 2020 New Hampshire primary, some 4 years ago:
Should my allusions to A Revival Mountain ring true across the expanse of the next four years, should my words still awaken, inspire and materialize ever-deeply and crescendo 3 days after the 2024 New Hampshire primary, then these words bear two important qualities: Credibility and foresight.
I invite this test. Your next leader must possess the ability to both see around corners and far into the future. Otherwise, their ideas are not more than reactive positions; more often than not, shaped by outside influences and interests.
This would not be stellar leadership and would requires a ridiculous amount of salesmanship to push through and upon others.
It's far better we climb A Revival Mountain now, early on, together - though it be trying and daunting - and build our unassailable bonds of trust and teamwork, than simply formulate a battle plan tailored later, reactively, to national and worlds event of 2024. That's the norm - and it should not impress anyone.
Because I am beginning this race at the back of the pack, I have one powerful advantage. I can pioneer in ways that the scrutiny and observance of staid campaign professionals and political careerists would only scoff at. You, my voters, are my check and balance. I ask you to ask me very tough questions. Challenge my knowledge, my experience, my stamina, because I care most about you: my constituents. Our audience of commentators have a different job; they work for companies that sell a product. That's entirely okay. However, the foundation of my campaign is you - the voter.
Only you will decide if I am an that authentic leader, as newly defined, worthy of your support, as personified through the 3 heraldry motto inscriptions (the last, "Christ Destiny," meaning an attunement to America's redemptive and restorative role - standing as a beacon of hope for a better world) as clearly described in "Emblem America." It's a high bar. But I am absolutely determined to meet it.
I will not let you down.
Back to January 16th, 2024.
Shimmering Leaves

No one tells you this about politics - where, unfortunately, crushing and lavishly funded personalities usually win elections - but great leaders are never actually "great." Here is a profound adage I deeply subscribe to: "God doesn't choose the qualified. He qualifies the chosen." This extends to politics as much as the religious ministry, as both deal keenly with the destiny of human beings and their delicate hearts and minds. And we are all being trained along the way. There are no exceptions.
This very special breed of leader, the "un-leader," who reverses course, removes themselves from the world, entering a period of solitude and cleansing, many term the Wilderness, before emerging in public life, must be a practitioner of what I call the Inner Stillness. This is a solitary journey to a high mountaintop, where Revival awaits every earnest journeyman or woman.
Someday, I plan to sit in a closed room with the leaders of the Palestinian Authority, or the Russian delegation, or the tenacious leadership of North Korea (which I foresee in the community of nations in the near future) where a tender and utterly silent moment of the Inner Stillness will precede the talks. They will not know it, but this will be a private moment of prayer and unification. Without even mentioning a single word about my personal faith, as their theological leanings may be different, I will have planted seeds for good result, reached out, and the meeting will take on a new destiny.
So, it's no longer a secret: I have been a stealth prayer warrior for many years.
My plane had landed in Des Moines, Iowa that special night. This was May of 2018. There was a ravishing moon. Bright and aglow in a crisp, black sky. This was breathtaking for this city boy. I gazed up.
The Inner Stillness was so tangible that night, as we stopped at a local K-Mart for hotel snacks (I was traveling with my beautiful mother and sister, Linda), that I will never forget it. We were on our way to Grinnell College for my nephew's graduation from that historic college planted in the center of this beautiful state.
This was my first visit ever to Iowa. I had first learned of Iowa in elementary school, back in my childhood days, when we were required to bring sharpened, No. 2 pencils to sit for the Iowa Assessments, back then simply called the Iowa Tests. One day to become a teacher myself, I always loved school. The Iowa Tests made the whole act of being a student seem so official and purposeful. Like we were in training for some noble task, as if we were NASA cadets in training with all the qualifying, testing and scoring involved.
Our first morning in Grinnell, my nephew and his future fiancée took me for a walking tour of that sprawling campus, whose maze of buildings bore a striking resemblance to the cloistered private, eastern colleges we so romanticize, yet with a windswept and distinctively Mid-Western charm about them. The buildings reeked of tradition and the prairie-land values which are so baked in, so pleasingly, into our American hearts and minds.
There were no towering mountains there, in Iowa, but there were trees. And there was one colossal golden-tawny oak tree, it seems just waiting for me.
Understand, at the time, I was residing in the most congested urban community in the entire United States - the Koreatown district of Los Angeles. There are no lawns, the trees are often parched and drooped, and the streets are unfortunately littered with trash, often strewn food and actual garbage with an odious presence.
Here, however, an almost cinnamon freshness wafted through the gelid air. I breathed deeply. I embraced a growing inner stillness, and I peered up, skyward. There I beheld the wistful and enchanting shimmer of what seemed to be a galaxy of quivering, autumn leaves. The sound was harrowing to my heart and enraptured me for a solid minute. I couldn't stop staring at those shimmering leaves, and their symphonic sound of movement against the crisp, clean sky of Grinnell, Iowa.
These blessed moments are the fortifier of persevering leadership. They refresh us all, nobly, and teach us that apartness from the crowd enables perspective and even grace.

In President John F. Kennedy's Profiles in Courage, he cites a country teacher, turned lawyer, then judge, later Nebraska's Republican senator, named George Norris. Senator Norris is one of my heroes.

As John F. Kennedy elucidates so skillfully, George Norris sought restful evenings alone and wore a simple black suit and string tie, the epitome of the unhailed leader. Yet his apartness revealed his deep inner yearnings, which manifested in a historic fight against a headlong entry into World War I. History teaches us, true leadership has a dynamism of decisive action while underpinned by the one who gladly stands alone for the sake of deeper communion, refreshment of the soul and clear perspective.

"The new breed of generational leader" I allude to in "Emblem America" will make the very act of being a citizen of the United States a passage to a deeply redemptive and fulfilling spiritual life, not just a mundane one, no matter how materially successful it may be. By their daily walk up - A Revival Mountain.

This person has climbed to the top, indeed, and returned a more thoughtful human being, ready to lead, if so called, and to serve others. With grace, humility and a new suit of strengthened armor, the real work can now begin.

______________________________________
"The very heart of this book proposes a remarkable, new breed of generational leader.
In many respects, an un-leader."
"EMBLEM AMERICA"
Page 15
___________________________________
Copyright 2022 - Michael An'gileo
No comments
Leave a reply