Letter No. 3 - New Era Leadership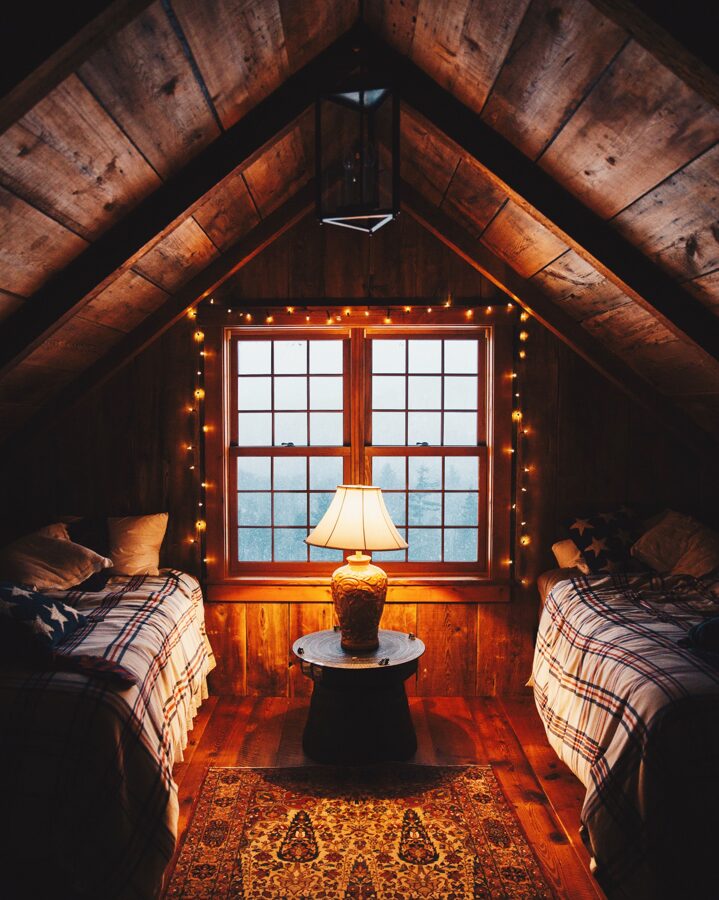 Letter No. 3
NEW ERA LEADERSHIP
January 17th, 2024.
In the cabin guest room, awaiting campaign workers.
_____________________________
"These prototype leaders, who will emerge, will re-write the rules."
"EMBLEM AMERICA"
Page 21
________________________________
Dear Fellow Americans:
The grace of these prototype leaders, described in "Emblem America," is their unmistakable trait. Born of the Inner stillness, they simply radiate it.
In my own walk, impossibility reigns over any real desire to quit serving and improving our country. Our destinies are tied. Not that a Revival Leader has the unilateral power of our Lord alone, certainly not! However, in a profound, almost maternal way, they feel no true peace unless those, less abundant and endowed, can drink of the same quenching water as they do. Leaders like Martin Luther King and Mahatma Gandhi, selfless men, understood this principle of empathy deeply, lived it, and their hearts were powerfully melded into something imputed upon untold numbers.
Politicians must be no different. They are public servants. This is a profound re-writing of the rules, as there exists a built-in careerism to most political offices, even beyond one's term, through profiteering on book deals, speaking fees, consulting and lobbying. None of which, I pledge, to be any part of as U.S President - I will even put this ironclad promise in writing as stated by my words in "Emblem America."
While a handsome - and perhaps deserved - stream of royalty payments for a Presidential memoir is acceptable (President Eisenhower's illustrious and historically significant, Crusade In Europe, flipped the coin on this custom whereby "Ike" was paid a large sum in advance); in my case, even in this normality, I will pledge a majority of my memoir profits to children's charities, as I have done whole-cloth with "Emblem America." You may chronicle these words.
I would love to speak here, about how this desire is not my own. Rather, our Lord Jesus Christ moves us this way, imputing His Higher sense of urgency and transformative caretaking to others. Though I will stop short of doing so - for a reason. "Emblem America" stands firmly, and well-equipped, as my spiritual treatise in a pocketbook, and my personal faith testimony, which I believe is entirely appropriate for a political candidate to make public. You need to know the inner workings of my heart.
Never believe that our nation was founded with this ginned-up idea of muted conversation, as if shameful, regarding our faith and our love of God. I will debate anyone on this subject. And I will never lose.
As President, I will openly promulgate the following, and my policies will reflect this in tone and execution.
In order for our nation to enter the breathtaking New Millennium with all it promises, we need to relegate the unfiltered lies and false premises of the last 70 years into the world of obscurity, the outer darkness, that have been hurried into our thinking. The United States, above all, must be an intrinsically moral nation, a high-mountain lover of truth and justice, rooted in the constancy of the best, and timeless, virtues of our Judeo-Christian heritage, first and foremost of all, is our dominion over the earth, all its creatures, institutions (including government), the natural and artificial worlds including the mass technology we are so enamored by. These serve us; we do not serve them.
Enter the bright, new Era of Revival: Through service to others, charity of the heart, and allegiance to the one and only Father God of our Noble hearts, of the revered scriptures, the One we trust, the One standing sovereign, the One true "governor of the nations."
___________________________________________________
"He had wholly disavowed celebrity, fame and wealth."
"EMBLEM AMERICA"
Page 113
______________________________________________
These words, above, mark the denouement of "Emblem America." Here we learn of the commitment that whole factions of the planet, and their newly transformed leaders, have made, becoming true servants of the people.

Our fictional character in the book, not only sits upon a physical mountaintop in the Himalayan Mountain ranges of Tibet, but upon a constituent mountain of belief, wholly reborn, stirring the world, knowing that we are here for a Noble purpose. A sea change has occurred - it's 2029. In the story, the influence of government is now, suddenly, more akin to a referee, bridge builder, a shield, a drawer of borders and a guarantor of morally-refined liberties: these are the most creative people in the world. What, in normal times, we would equate with gifted artists, visionary filmmakers, musical savants, and the like. And the people, the citizenry, they ride the crest of this wave, they are the majority, and they are called Citizen Artists.
This is not utopian, and does apply to my future American Presidency.

This scenario, so vividly painted in "Emblem America," is exactly where America and the world is headed. As the all-encompassing effects of technology build to a critical mass, the people will seek deeper meaning in their lives - more personal and meaningful expression, not tempered or monitored by that technology. New yearnings will necessarily be set in motion: this is confirmed by history. As this occurs, old style governments will be left in a draught – then a drought. They will simply move too slowly, turtle like, to instill creative zeal into the lives of people. Then, ideas of ordinary America will bubble over, gloriously, into a tide of new thought and creativity: A Revival Mountain for each and every one of us. Government can then also shine, quickly catching up to the people who elect them. This is the correct order of things and exactly the way the United States began, right back to the Federalist Papers and the drawing of the Constitution. Please read your history.

As President I must set the tone by rejecting the wealth, celebrity and fame associated with the position. And I know how do this - correctly. Meaning, previous Presidents, and I will not name names, attempted to be "folksy" and neighborly leaders, while making the fatal error of dismissing the essence of the American Presidency: the projection of power, measured and well-timed as it may be, must be unflagging.

I view the Presidency as both a statesman's and military position, yet a highly spiritual one. As long as injustice and savage atrocities, such as genocides, the abuse of women and children, political persecutions, and religions martyrdom occur in this world, I will uphold the strongest military the world has ever known. And I will not hesitate for a moment to exercise this power: though I pray I will never need to, and am a great believer in negotiating from a position of strength, using economic sanctions and other incentives first, and again and again, if necessary. This is not political chess playing. This is valuing the price of human blood - our greatest treasure.

Copyright 2022 - Michael An'gileo
No comments
Leave a reply