Letter No. 4 - Wear the Emblem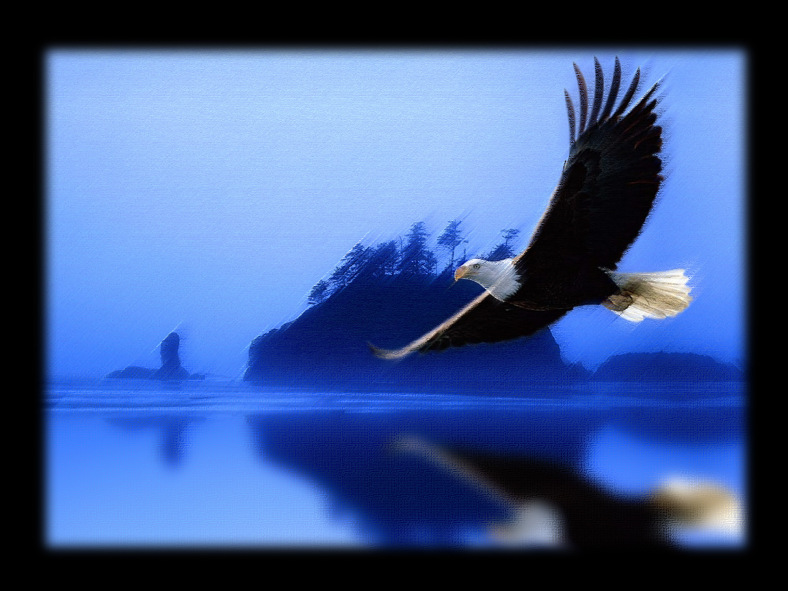 Letter No. 4
WEAR THE EMBLEM
January 18th, 2024.
Off in the distance, an eagle soars.
"Lift ye up a banner upon the high mountain, exalt the voice unto them, shake the hand."
ISAIAH 13:2
The words of the royal prophet, Isaiah, sound a lot like my life for the next several months. And my, often, arduous past.
Speaking to assemblies of people and shaking hands is exactly what a political candidate mostly does. It seems the prophet has a place for me, for us, for our climb together.
Notice, the shaking of hands can never happen in the time of viral pandemics. This should give America, and the world, great hope in the overcoming of infectious diseases in our future. This long-awaited feat will absolutely take root and succeed wondrously during our time in the White House.
Now, look at the Emblem Shield.

The 4 words which comprise the emblem motto lay the foundation of my Presidency. This construction started far back, and must be told through a quick narrative, where I laid my first GOP bricks and mortar, for my eventual campaign, presently, for the U.S. Presidency.

This construction also included a hammer or two.

My future Presidency can only be understood by what follows. I hereby enlist your full understanding of my own wilderness period, giving you the shared perspective of the mountain peaks attainable - I never knew how far back, at the back of the pack, I truly was!
Then we'll swing it all around, to the future, and my vision for America, born of this formative - though often painful - time.

Red Brick Walls
I am devoutly of the GOP, yes, while living in the deeply blue state of California most of my life. This is the Grand Old Party of Abraham Lincoln, who was once a congressional Whig, the party of Henry Clay, and of both Ronald Reagan and Donald Trump, both of whom had associations with the Democratic Party, like me, albeit extremely briefly. I preface this way because party labels mean little to me. However, the party people (the volunteers, precinct workers, and tireless party leaders), those who commit their time, labor and dedication to the good fight are another matter. You are precious to me, and I need your help. You mean everything to me.

I have had direct contact with you. You are unsung heroes. But you won't be unsung working with Michael An'gileo for President and A Revival Mountain.
Let me lay out my experience.
My involvement with Republican party politics is limited in scope, but is actually deep and highly personal, to say the least. I ran for the Central Committee in California - and narrowly lost. The year of the Northridge earthquake (1993) I chaired the campaign of an investment banker and Goldstar mother supporter (a Marine vet himself), Robert K. Hammer - and we lost. Prior to, I myself ran an exploratory campaign for U.S. Congress, for California's 24th CD, then held by Democrat, Anthony Beilenson, an entrenched liberal Democrat and part of the leadership in Washington. I worked extremely hard, while working two teaching jobs.

I pitched tables in supermarket parking lots, wooed the party leaders at luncheons, spoke at several GOP clubs in the San Fernando Valley, attended fundraisers, gave stump speeches, even took a photo with Charlton Heston (then the President of the NRA) at the Rose Bowl, joined the Optimist Club in Woodland Hills, did everything that a 33-year-old running for Congress should do, and my support mounted fast, very fast. It was a groundswell that was enormously inspirational to me and everyone who stepped forth.
Then, I decided to fold up my tent and manage Bob's campaign instead; he was older, far better financed, and frankly I needed the experience. I was saddened by this decision, and I would soon endure a divorce. The first of two. I would leave the political arena, not knowing, someday, I would return. My climb up A Revival Mountain was to be in my future. This is the truth about my political experience and some real personal setbacks, I want you to know it all - 100%.

At another time, I'll openly touch more upon the odd tension that has existed in my life, it really overshadowed me during my first attempt at political office. In short, my family, who essentially entered this country as very poor, immigrant Macedonians, were uplifted by my tremendously famous uncle, Nick Vanoff, and his incredible wealth and fame: He was the Executive Producer of The Kennedy Center Honors with George Stevens, Jr., Washington's most celebrated social event for the A-List in the nation's capital, and much more. I owe my Uncle Nick a great debt of thanks.
In fact, my uncle, Nick Vanoff was the only entertainment industry magnate of the 20th Century to succeed upon 4 mountainous pinnacles: as a television producer (hailed as the "King of Variety Television"), as both a motion picture and theatrical producer (Eleni and City of Angels, respectively, the latter for which he won the coveted Tony Award), adding to his acclaim the ownership of a Hollywood studio lot. No one accomplished all four of these milestones in the 20th century. No one.
Yet, I consistently teetered on personal bankruptcy. And, in fact, have filed for bankruptcy twice in life. Please do not be shocked. I join the company of many notable and impassioned figures, including Mark Twain (American author and Israel's historic chronicler of 1884), a number of former U.S. Presidents and resurrected personages. No less, this was both a public and private devastation for me. Those days are far, far behind me. I am absolutely meticulous about my financial affairs these days; no one comes to understand the sanctity of parsimony and financial prudence more than a bankruptcy survivor. It's a battle wound that imparts tremendous lessons to the petitioner. I will be stalwart and even parsimonious when managing the nation's treasury. That's a guarantee.

So, here I am.
But I am only here, with all my battle scars and bruises, for one reason: FAITH.

Now, let's look at the Emblem Shield, with new eyes.
_____________________________________________
Motto Inscription #1
Faith
____________________________________________
"Faith is the first inscribed word upon our Emblem America motto. Its blossoming will mark the fulfillment of the Global Renaissance."
"EMBLEM AMERICA"
Page 45
________________________________________________
Copyright 2022 - Michael An'gileo
No comments
Leave a reply