Letter No. 6 - Nobility in America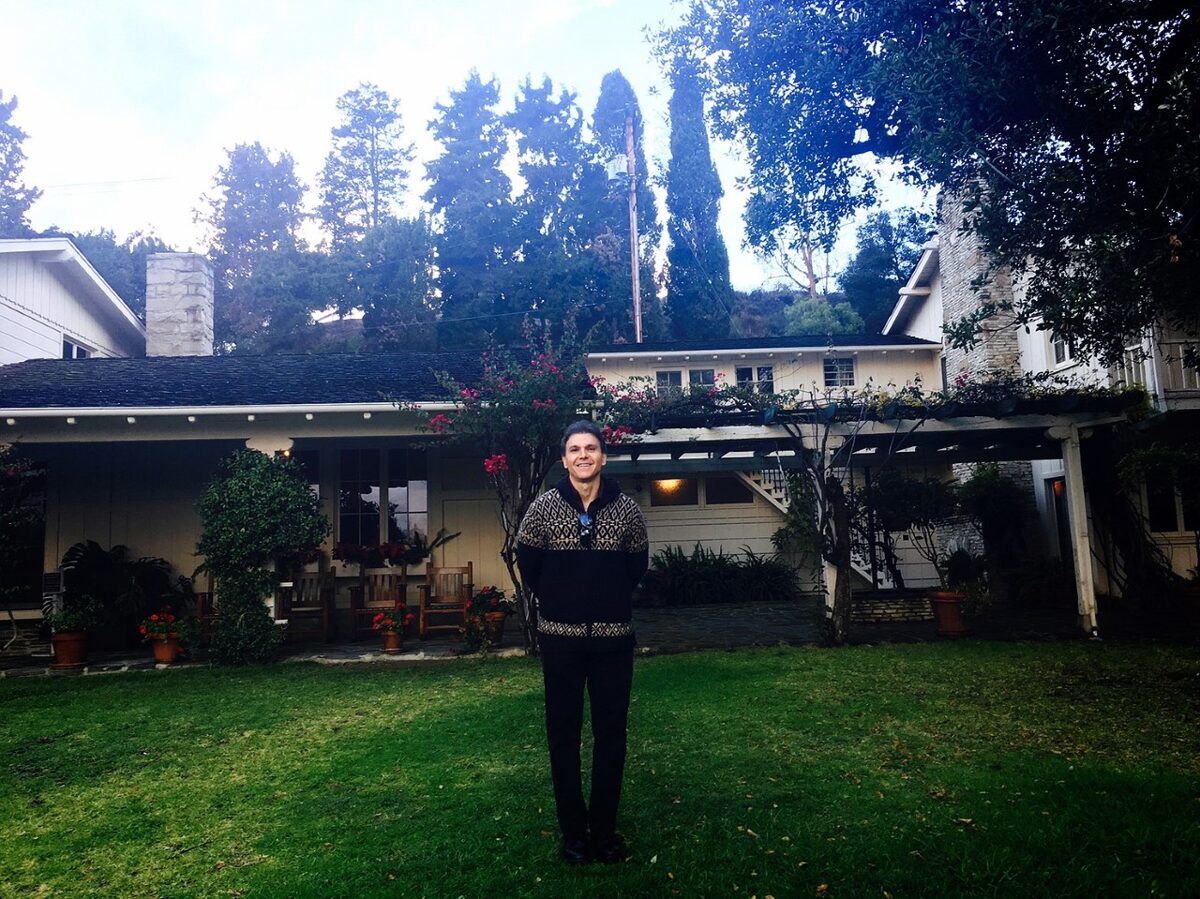 Letter No. 6
January 22, 2024.
Visiting my neighbor, a fellow patriot, before penning this next letter.
_______________________________________
Nobility

_________________________________
"Be faithfully Noble. And never look back."
"EMBLEM AMERICA"
Page 51
The midway point, that common ground, the apex of our Revival Mountaintop journey, one we scale together and share upon our joyous arrival, is the asset of Nobility. This quality is so intrinsically universal that it serves as a wondrous gathering point for all nations, for all people.

I'm humble to the core in even asserting any claim to this robust virtue. No one has a monopoly on Nobility. I, too, am a babe in the woods. However, as we look upon American history, the annals are replete with it. My own family, who arrived in America during the Great Depression from Macedonia ("Vevi," Greece), would leave food on the doorsteps of destitute neighbors in Buffalo, New York (my family was greatly blessed during the Depression of the 1930s, being restaurant owners). The list of Noble deeds is endless: the soldiers who landed on Normandy Beach on D-Day, and one such veteran whom I had the great honor of knowing. This gentleman lay motionless for 3 grueling days on Omaha Beach, waiting for the Nazi pillbox machine-gun fire to cease. The 911 rescue teams, the brave and unsung heroes at FEMA and ICE whose efforts inspire the world, included my own cousin, who has worked side by side with FEMA after a long and distinguished career in the U.S. Navy. And perhaps, most of all, the unsung heroes of everyday life. Noble moms and dads who silently sacrifice each day for their children; here, please consider the children at St. Jude Hospital, who appreciate the glory of a simple moment in the sunshine. Lastly, those who exercise daily forgiveness for oppression in their own lives, upon those who have counted them out, or hated them, for their virtue, their chastity, their adherence to the Golden Rule, and faith in love or goodness over constant persecution. Please feel free to add to this list. I'm sure you have your own story, and someday I hope you can share it with me.
Write your own precious testimony of Nobility below:
(Your Nobility Testimony)
_________________________________________________.
Further, I wish to remind everyone, that as a nation, we have nothing without a recognition that everyone deserves a chance to express their Nobility in a way proper to their position along the Revival Mountain: after all, we are rising together, but not necessarily in lockstep. When a fellow American attempts to do good, praise it, encourage it, and appreciate it - even if you fail to complete understand it. This act of encouraging one another will help me immensely as your President, as it will free me to really do my job: Executing and shaping the inspired ideas, and ideals, of a citizenry constantly percolating with new ideas. I see a great wave of incentive-based and ennobling laws being passed in the United States Congress, so many of which will be originated at the local level: In this respect, I would love to sign into law bills that incentivize Citizen Nobility, and in a way that everyone can get excited about. This common ground must be found - and it will, provided we make the national effort to come together. Something long overdue.
Once the United States decides to make this collective journey, up our Revival Mountain, no one will turn back. Yet, should they slip, slide down, or momentarily be cast to fear, we all - together - will be there to carry our fellow Americans along.

My approach to the nation's problems can be best summed up by a simple parable. I call it: "The Grocery Shopper."

One day, an unsuspecting shopper stops at the candy bar aisle in a supermarket and reaches for a chocolate bar. As he takes it from the box, the tiny display sign with words "Chocolate Bars!" completely blocks his reach, so he fumbles the bar and drops it to the floor. Thinking about what is "right" from a legalistic standpoint, he has every reason to return the soiled and broken chocolate bar back to the box. After all, it wasn't his fault the negligent store manager wedged the display sign between the chocolate bar and his adventurous hand. Further, as a customer, doesn't he have every "legal" right to the best possible product - undirtied and in one piece. Yet, in consideration of the fact that returning the bar to the box would most likely result in someone else having to suffer twice his burden, and buy this dropped bar of chocolate, he does what is Noble. He puts it in his basket and heads to the check-out line to pay for it. He assumes another person's burden. This is huge.
And this is Nobility.
As President, as I consider the panoply of executive options on my desk, the deployment of military assets, or setting my legislative agenda, I will always live by this parable. To be very specific, consider my Presidential position on border security and American sovereignty. In deciding upon the issuance of visas and the firm maintenance and improvement of President Trump's wall - a measure I wholeheartedly support - my consideration will be the security of the American people first: respective of infectious diseases, crime, drug and the disruption of market forces by unlawful employment. While these principles are wholly consistent with federal law, I will uphold them, and use the full power of executive action, to enforce them because I refuse to pass the burden of broken immigration law to the next generation. I will never put that chocolate bar back in the box, albeit I weaker President could make a specious case for the rights of illegal aliens in violation of our immigration laws and border controls. Moreover, as a teacher and "education" President, I will quickly "school" our nation on the inherency of sovereignty woven into every word of our U.S. Constitution; otherwise, none of the Articles or Amendments are either enforceable or capable of enduring the changing winds of mother time. Nor will I send this broken chocolate bar back to the box, for the next generation. The Noble cause of my White House will be my promise to carry out Noble deeds, despite the ease of placing the burden on another generation. In many cases, there will be countless legal arguments against these Noble deeds, citing specious claims for damages, specious remedies for infringed upon legal rights, or the catch-basin term, when all else fails: Progressivism.
In the selection of my cabinet officers, and oversight of their carrying out of Executive Branch policy, I will hold every person and every decision to this standard. If ever we should get it wrong, we will be quick to make it right. We will set a national example of Nobility for our nation.
As President, I will joyfully stretch this idea to as many areas of society as the Constitution allows me to do. A little bit like a game of playground tag, I foresee this approach to problem-solving really catching on, right down to the local and community levels, and perhaps even in the private and family lives of Americans.
Copyright 2023 - Michael An'gileo
No comments
Leave a reply