Letter No. 7 - Christ Destiny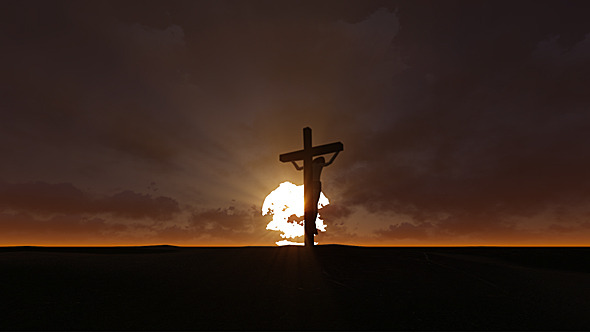 Letter No. 7
CHRIST DESTINY
January 27th, 2024.
"Behold the Lamb of God, who takes away the sin of the world."
(John 1:29)
___________________________________________
"So, incontrovertibly, the last motto inscription of
'Emblem America' must be
Christ Destiny."
_______________________________________
"EMBLEM AMERICA"
Page 59
_____________________________
Perhaps no words in this letter series, upon the Emblem shield, or upon the lips of our movement, the journey up a Revival Mountain, will stir more controversy than these two words - Christ Destiny.

Here, I truly enjoy being your teacher, a role vested deeply in my political calling to the United States Presidency.

Please know, I am seeking a powerful theme with commonality for all Americans. Regardless of your stated belief or disbelief in the Judeo-Christian glorious, all-loving and all-knowing God of Abraham, Isaac and Jacob, I am risking much in assuming that everyone wants to believe in a God. With this, the natural desire to grasp the true meaning of redemption in one's life is powerful.

So much of our religious inculcation, and silly theological debates, have stripped the word Christ "the anointed one" of its fullest meaning. Once you get it, you'll be overjoyed to realize how much it actually applies (albeit, on a duly scaled-down level) to all believers baptized in the Holy Ghost in our evangelical work, and keenly to the United States of America, encasing the very spirit and attributes of our Majestic Lord Jesus Christ, and even beyond your theological understanding.
It's a common belief amongst orthodox Jewish rabbis that anyone and all of us are called to play an anointed role or messianic role (termed, Mashiach in Hebrew) in the lives of others, whereby, even in some seemingly small way, we lift the harsh burdens of others, relieve suffering, and thus deliver a message (by thought, word or deed) of redemption.
The example I'm aware of is that of a loving father, who comes home from work each day, to be greeted by the hugs and jubilance of his children who await him. This is a "Christ Destiny" on a human scale - yet is meaningful. Here the father plays a redemptive role in the lives of his children.
Throughout the pages of "Emblem America" I make the effort to continually point my readers to the conclusion that the United States has a fixed position on a preordained timeline, that of an anointed nation called to act as a fortress for Nobility, a shelter for the oppressed, and a high-mountain redeemer for all who follow the laws and comities of our great nation. However, there's more.
By Christ Destiny, I also believe that America has a global mission to inspire Nobility in other nations. We need to refine our abilities here, and quickly. In our rapidly changing world, the exporting of our values and the force of our Noble courage and vision, must be tied not only to our economic and military prowess, but our spirit of Christ-like service to all: This combination is a massive force for good, and will stir billions across the planet to direct their governments to Noble paths, up their own Revival Mountains.
In many cases, it will not be a luxury, rather a final, yet grandiose, push for their very survival. For it is absolutely impossible for nations opposed to a Christ Destiny experience or redemptive spirit of government, the foremost tenets of which is absolute truth and justice, to survive our current world of nano/chip technology, weather disruptions (which mortal efforts cannot derail), infectious diseases, and the advent of interpolating monetary themes, e.g., private wealth and commerce without borders, without this divine capital in place. This rock must be firm.
I have accepted this role as seeking America's chief executive position. I am unwavering in my commitment to its Constitutional boundaries and to bringing this message of redemption, even to the most secular aspects of our society, and to those who accept no spiritual direction in their own lives. A great President is one who dispenses the bounty of his or her service to all, as equally as humanly possible.
There is such great irony in all the equanimity we pride ourselves upon in, so brilliantly sidestepping any claim to a faith in God in our public forums. Yet, this success, this empty feat, bears no fruit. While government should never become religion, it must always give honor and praise to the ways of faith, for even the representatives of government and its employees and beneficiaries are, in the end, in a servant-master relationship. To scoff at this is to be in utter denial of a fundamental and timeless truth about human existence.
Before I outline my Presidential policies for America, I wish to thank you for accepting the novel thematic template of these letters, written from my cozy cabin. The snowflakes are just gorgeous! You are doing well. Indeed, the grand balance between inspiration and public service as a government officer deserves a flowering rebirth, and it's a tightrope walk. That's where I'm leading you.

In many ways, this is our essential "Rebirth" at the heart of our climb, together, up a Revival Mountain.
Copyright 2023 - Michael An'gileo
No comments
Leave a reply