Letter No. 10 - American Online Classrooms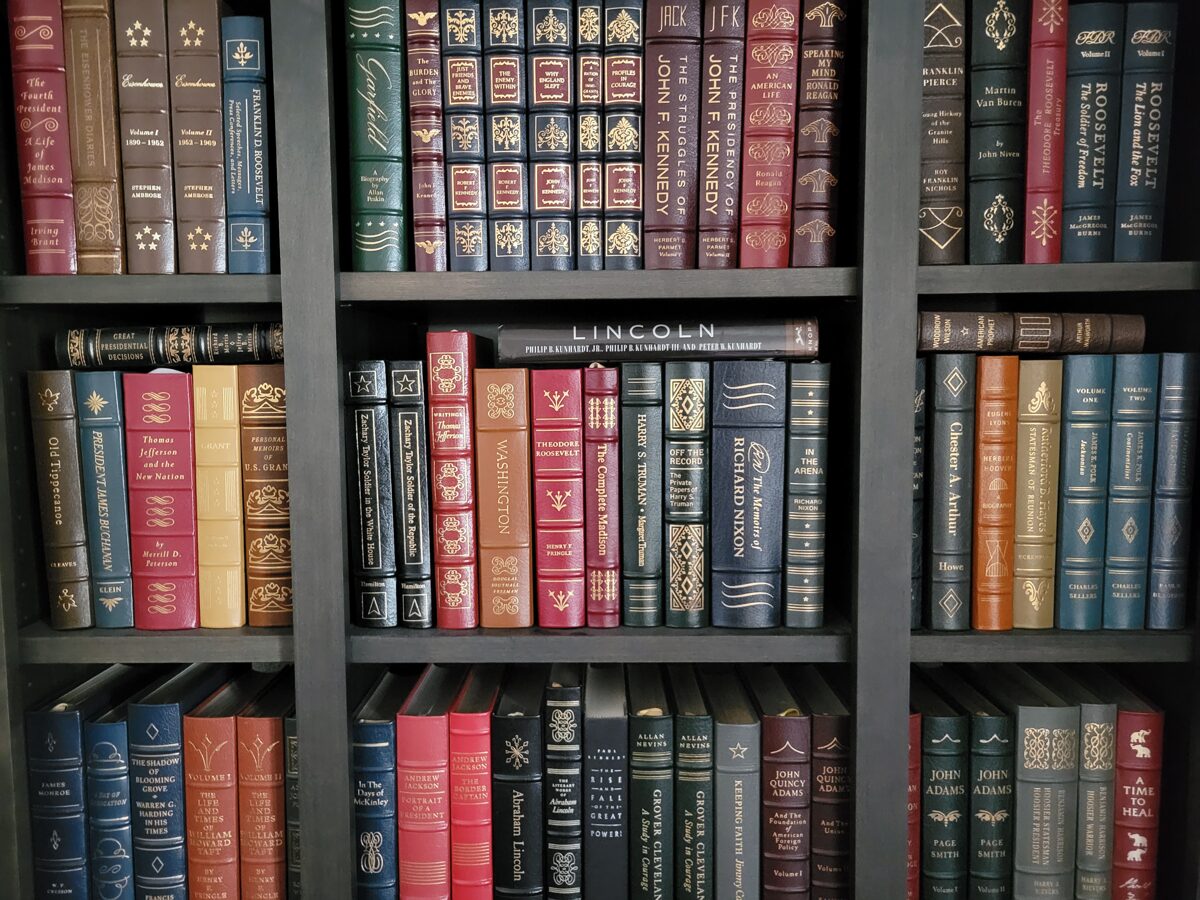 Letter No. 10

AMERICAN ONLINE CLASSROOMS - Part 1
Aka
"Fireside 24"
January 29th, 2024. My Presidential library, a gift from my parents at graduation from the University of Southern California, my alma mater.

No nation can survive without a deep and abiding respect for its Noble traditions and a sparkling purview of the facts of history seeding its founding heritage and documents.
In America's case, they are truly precious - even extraordinary.
As President, I will moderate a series of open classroom presentations for the entire world. Guest teachers will present the story of America's founding with an inclusion of the key documents written, the debates which concurred, and the drafting of our unique and majestic American government.
Opposition will not only be invited but required for every segment. The rules of civility will be enforced. All historic points must be documented by the teacher and loyal opposition in advance.
Let us never be ashamed to be called, "Patriotic Americans."
Fireside 24 is taken form the conversations President Frankin D. Roosevelt held with the American people during World War II, beside the White House fireplace. Our nation is currently starved for actual knowledge regarding who we are as a nation. Unbiased studies of the U.S. Constitution, its subsequent amending, and the watershed events of our history will be made fun and interesting. As a nation of immigrants and with a young citizenry rising up to be future leaders, this series will inspire patriotism. Held in the White House, a courtly atmosphere will prevail even flavoring the classes with some of the rules of etiquette from the English Courts of Equity from the 1500s. Set into modern technology and world-class graphics, attendance should be in the millions. At the end of each class, the viewing public will vote on the veracity of the presentation and its persuasiveness to behold new truths and greater appreciation for American history. The purpose of Fireside is not to hold America superior to other nations. Its purpose is to huddle its inheritors in an atmosphere where the love of truth and the clear and factual presentation of history is esteemed. I foresee many of the guest teachers coming from the world of academia (suggested: Hillsdale College), but well-researched non-credentialed speakers will be considered. My role as President will be to draw the curriculum, moderate the classes, mediate the debates, and highlight the conclusions by the viewing public.
AMERICAN ONLINE CLASSROOMS - Part 2
Aka
"Life Walk 24"
Liberty is rendered meaningless unless individuals can access the unbridled truth about their most fundamental desire in life: for good health, vitality and longevity. Free of charge.
Benefits accrue to the individual, the nation, and all civilization. The United States will be a 21st Century leader here.
"Life" will be the keyword for this global classroom series called Life Walk 24, offering the most advanced, exciting and scientifically backed non-toxic, non-harmful, and non-addictive means for sound, human health and scientific advancement in the daily lives of Americans.
By the end of my Presidency, it is my goal that no American will enter a hospital for preventable diseases, and the list is too long: obesity, Type 2 Diabetes, metabolic syndrome, high blood pressure, bone loss, glaucoma, and degenerative cardiovascular disease are all preventable, in 90% of cases without drugs. The efforts of our doctors, scientists and researchers need to shift away from managing these preventable illnesses, and toward the enlightened healing practices which can and should include nature as well as advanced forms of safe biomedicine. As stewards of our own lives, American citizens living in the Revival Era of the 2020s and 2030s, this free classroom series will predispose us to seek higher, more Noble pursuits in our lives, rather than simply relieving our painful debilitations. The economic benefit will be profound and generational, as fewer sick Americans means a resulting zest for entrepreneurship, charity, wealth creation and philanthropy. Noble Life is long overdue. As your President, I will ensure that its content and teachers present the highest quality, safest and most easily donned remedies and preventative measures for robust health of body and mind.
Copyright 2023 - Michael An'gileo
No comments
Leave a reply