Letter No. 1 - A Revival Mountain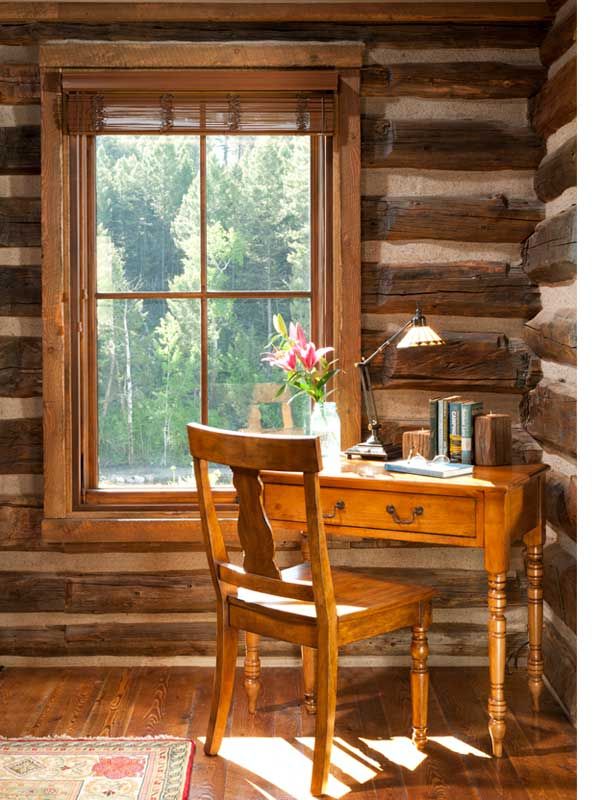 Letter No. 1
A Revival Mountain
A cold morning on January 10th, 2024.
Writing by the cabin window.
My lifelong path has been a gallop from the back of the pack, my clear advantage. This way I can see the towering mountain peaks, far up ahead of me.
I've often said, my life hero is the racehorse legend, Secretariat, who always "hung back" until he decided to win the race, leaving many people astounded.

It's always been that way for me. And I usually finish strong, provided I stay focused. Just like Big Red.

I'm climbing uphill, galloping from the back of the pack, gathered triumphantly around all of you, to become your Presidential candidate. I will not be the first teacher to become America's President. I call my classroom-styled, refreshingly energetic campaign of 2024, A Revival Mountain.
The ideas and policies of this campaign, and my future time in the White House, will inspire you to be more than a spectator, but a gallant climber, a peacemaker, an inspired heart, a doer, and a bold patriot, in making our nation a far more peaceful, prosperous and united home for all of us. That's our future.

Whether these heartfelt letters become mere inspiration to another better-qualified candidate and serve as historical documentation for these turbulent times, or set in motion an actual candidacy for the U.S. Presidency, is up to you – the American people. Either way, these letters need to be written. They must – and now are – part of the universal, cosmic fabric of our time here on planet earth.

First off, let me say hello. I'm the easiest person in the world to talk to. There is nothing exalted about me – at all. Pull up a chair, or let's meet up on Zoom, here in my cozy cabin, sometime soon. Let's get acquainted. Today is the first day of our glorious climb together, up, A Revival Mountain.

A Teacher goes to Washington

Throughout this book, I will be referencing excerpts from my companion book, "Emblem America," which I published in early 2019. However, please note, its original manuscript was written by me in 2009 (as a long essay), then was first published under the title "President 2016: The Aquarian Leader in 2013," and then revised once again in 2019. Please read these letters, side by side, along with "Emblem America" for each of these letters (there are 12). They should be read in parallel, in tandem, for maximum effect.

Your purchase of "Emblem America" supports the wonderful work of St. Jude Children's Research Hospital (no affiliation with my presidential campaign), where 100% of my author royalties are donated.

Protecting and gifting our children is an immeasurable part of why I am running for President. It will be a historic hallmark of my time in the White House. This is huge to me.

Further, I hope - throughout my campaign - to see campaign workers, volunteers and our community, porting around their "Emblem" books while wearing their "Emblem Shield" apparel and other accessories. My campaign will be inspiring, at times breathtaking, highly educational, teeming with a graceful and robust pace, and lots of fun. This campaign will enrich many, many lives. Please become involved. I want to hear from you!

Though at this point, in our climb together, my campaign is technically in the exploratory phase, the united march up our mountain must be vigorous and sustained. Once federal election papers are filed, we'll be in another color-hue, the tawny leaves of New Hampshire, a new time and season, and our climbing muscles will be far stronger, and we will have coalesced tightly into a gallant team.
More and more enthusiasts will join us on the climb, our number will grow, and so will our unity and purpose, and our unshakable bonds.
I'm well aware that the Iowa Caucuses have their harsh critics, particularly on the garrulous opposition side, which may demote or abolish them entirely in 2024 for the party of FDR and Jimmy Carter, et al. This would be a devastating mistake for them. Much like the Continental Congresses, which were severely imperfect in their limit to fully implement the form and substance of our fledgling American government, the Iowa Caucuses have their normal challenges, and I recognize them.
However, if we band together, early on, we can take proactive steps to ensure the working people can participate, and that the interface between party leaders and the people is seamless: I propose Zoom-styled, online caucusing starting now. Above all, I want everyday, working Iowans to have their hearts and minds heard by the caucus's representatives on an ongoing, real-time basis. The untapped advantages of lightning-speed 5G technology make this our advantage. If we follow this course, the 2024 Iowa Presidential Caucuses will be what it should be: The greatest show of electoral democracy the world has ever known. I will be there, at the center on that long, dramatic day - and you will know me well.
Dear Iowa Voters:
"Vote by Mail – An Open Letter"
"Vote by Mail" is a "slippery slope" way to harvest ballots and cheapen our electoral process to the point of charade and minimizing the civic union and moral compact of the United States, which esteems citizenship and rightfully endows it will certain noble privileges. Federal mail is an essential delivery system and a backbone of American society, not the conduit of our cherished electoral system, with the exception of the legitimate Absentee Ballot, a means of voting I personally have used in the State of California for a number of elections, which includes a verification process. Moreover, verifiable ID and written affirmation under penalty of law is needed for all elections in the United States. The future of our Republic rests upon the legitimate, lawful and fair elections.
In advance, thank you, Iowa, for welcoming me into your community, your homes, and in your hearts. The upcoming caucuses of 2024 - which we will fight to preserve and embolden for the nation's sake - will be our first major plateau, together, scaling A Revival Mountain.
I continue writing...
The prospect of running for President of the United States is amazingly exciting. A Revival Mountain seeks to bridle that excitement into something gracious, elegant, and, above all, of valuable service to my country.

So, who am I? That's the looming question.
It may seem that I have appeared from nowhere. Who is Michael An'gileo? And what an odd name. Is he "Rebirthing" Michelangelo, the Florentine painter and sculptor, from the 16th Century Italian Renaissance? I smile. Actually, nothing could be further from the truth. I have been in preparation for this time, easily, for the last 40 years of my life. And more about my unusual name in the Candidate Biography section, at the end of these letters

I have spent most of my professional career - though occasionally disjointed by sidelines in business, consulting and producing motion pictures - as an English teacher. In ways that I hope I can illustrate through the course of this campaign; this is an amazingly proper and befitting training for the Presidency. In fact, several of our former U.S. Presidents were teachers or educators of sorts, just to name a few: John Adams, James Garfield, Woodrow Wilson and Lyndon Baines Johnson.

Teaching offers sound training in leadership and public service, particularly in my unique vocation: teaching English as a Second Language, the language which must prevail in our nation, officially, and should be taught alongside our majestic and inspiring history, U.S. Constitution and founding documents to the current and next generation of Americans.

I have taught students in our great nation from over 40 diverse countries. I equate this with earning a Master's Degree in International Relations, a subject I actually studied as an undergraduate at the University of Southern California, where I earned my Bachelor's Degree.

On any given day, my life has focused upon understanding the struggles, cultures, hopes and even horrific persecutions of my students. The lion's share of nations include the following list of foreign nationals: Vietnam, Indonesia, China, Taiwan (ROC), Mongolia, Thailand, South Korea, Japan, Kazakhstan, Armenia, Azerbaijan, Kuwait, the United Arab Emirates, Russia, Italy, France, Turkey, Egypt, Libya, Saudi Arabia, Israel, Sweden, Brazil, Columbia, Venezuela, Ecuador, El Salvador, Guatemala, Mexico, Honduras and Iran.

Each and every one of these nation's assemblage of students has touched my life and taught me something. In 2019, I even had the immense honor of providing editorial support for the Seyfo Center book chronicling the 1915-1918 Assyrian genocide, upon the request of its distinguished president, a former student of mine. His primary tongue is Aramaic, the ancient language of our Lord Jesus Christ.
_____________________________________
A 21st Century Revival
A "rebirth," often destined to touch
every aspect of our planet,
mounted upon the principle of faith.
_____________________________________
Copyright 2022 - Michael An'gileo
No comments
Leave a reply